Select (GVSA) League offers a higher level of competition. Players tryout for teams in June. Teams play in the Grand Valley Soccer Association (GVSA) against teams from Cadillac, Holland, Grand Rapids, and Muskegon.
Registration for tryouts ended June 4, 2023. Player commitments are for a full seasonal year (Fall and Spring). Get more tryout info here.
GVSA teams play 8 games during each season (4 home, 4 away). Teams participate in a coach selected tournament each season.  Schedules are set by our league, the Grand Valley Soccer Association League (GVSA).
LEAGUE WEBSITE: https://gvsoccer.org
2023-24 Game Info/Age Chart
Teams are formed for a seasonal year and remain together for both the Fall and Spring seasons.

Head coaches hold a USSF "E" or higher license.

Teams are assembled based on birth year. Typically GVSA has 4-5 divisions per birth year for both boys and girls teams.

A typical division will have 6-8 teams. Each team will play the other teams in their division at least once during the season.

The Select teams are competing for season standings. The top two teams in each division typically advance to the next higher division the next season. The bottom two teams are typically relegated to a lower division. This ensures that each season the players are competing against other teams of similar skill level which helps maximize player development.

Standings are recorded online at gvsoccer.org (Schedules, Results, Standings Tab).

Each age level has roster minimums and maximums.
Costs
U9-U12 Registration: $160/per season
U13+ Registration: $185/per season
Uniforms (see below)
GVSA Uniform Cost
Uniforms ordering is integrated with registration.
NO modifications of the WSW uniforms are permitted.  This includes NO names on the back.  All players are required to wear the complete WSW uniform at each game.

HOME – ORANGE

Orange Jersey $34
Orange Shorts $22
Pair Orange Socks $4

AWAY – BLUE

Blue Jersey $34
Blue Shorts $22
Pair Blue Socks $4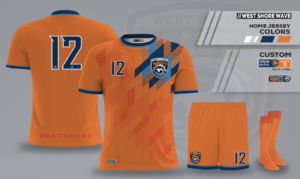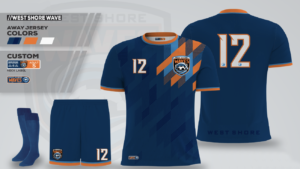 Accepted payment methods:
Pay online with credit/debit card
mail a check